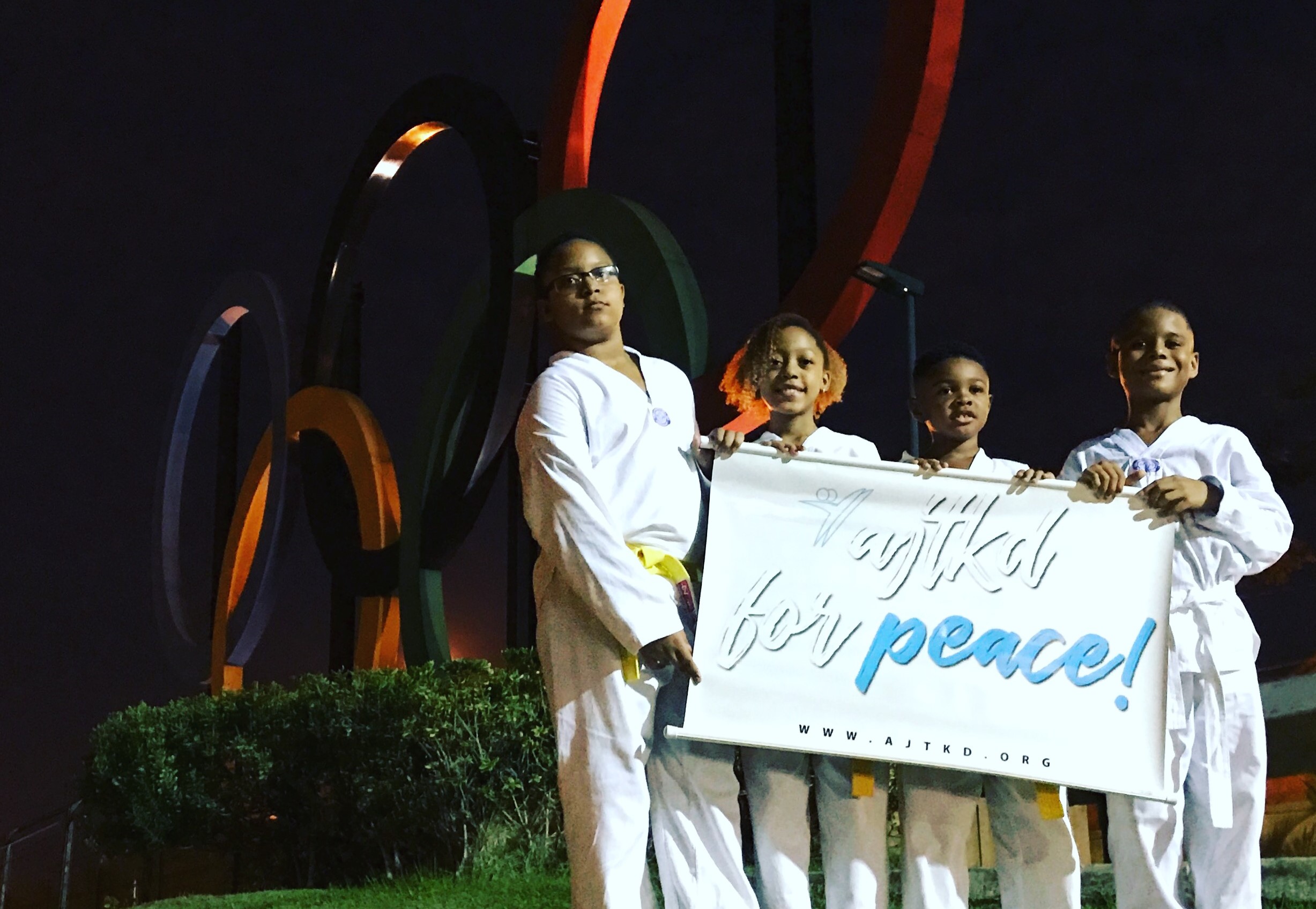 On June 23, people around the world celebrate the Olympic Day. On June 23, 1894, Pierre Fredy, Baron de Coubertin, in an international congress, proposed the creation of the Olympic Games of the modern era, inspired by the ancient Olympics of Greece. Between 6 and 15 April, 1896, in Athens, the first edition of the Olympic Games of the modern era was held, with the participation of 241 athletes from 14 countries.
The Olympic Games are held every four years, with peace, good relationship and friendship as principles. The Olympic flag is formed by five rings representing the five continents. Its white background represents peace.
On June 23, the Jadir Taekwondo Association celebrated the Olympic Day, promoting, in addition to sport activities, the values ​​of olympism and the promotion of peace. Since its foundation, AJTKD has been using sport as a tool for social inclusion, transforming the lives of children and adolescents.