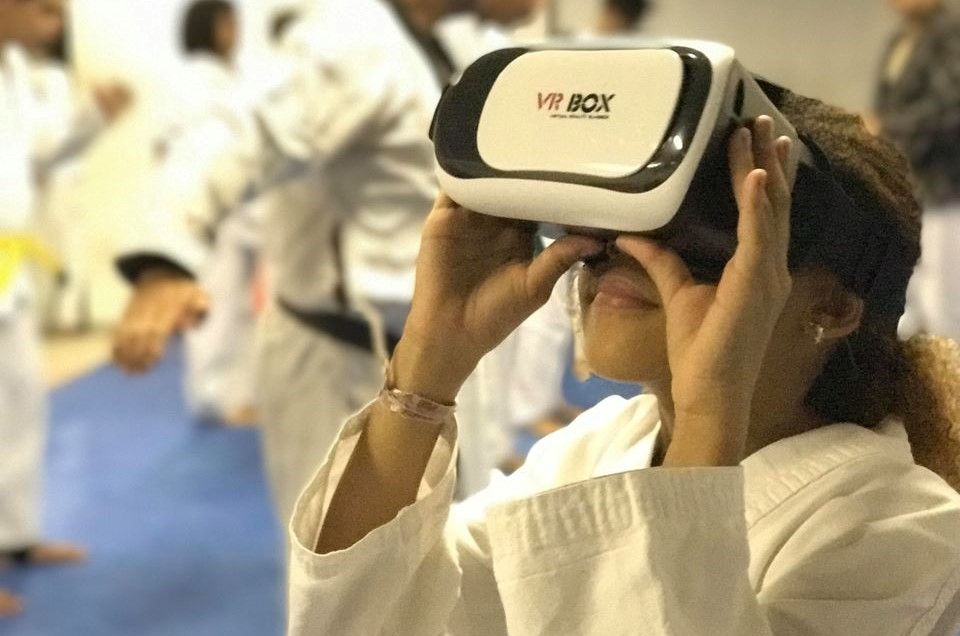 Children and youth from the Community Taekwondo project had a new experience this month: through Virtual Reality (VR) technology, students were able to experience a complete immersion in a digital learning environment. This experience was possible thanks to the use of VR glasses.
VR technology has been growing in the education sector. For Paulo Rocha, PhD in engineery and teacher at AJTKD, technology is an ally in the development of the organization's educational activities. "Virtual reality contributes significantly to learning through new forms of interaction. This technology can adapt to different learning needs and generate greater enthusiasm in students because of its immersion," he says.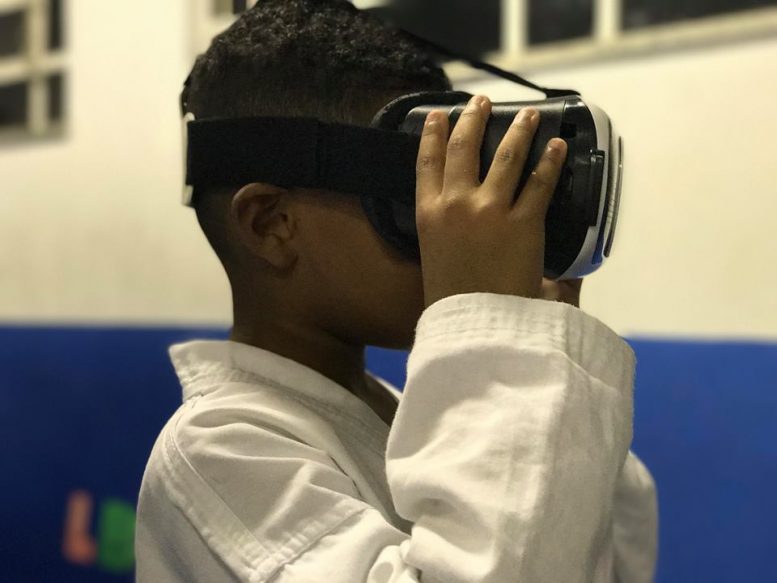 The advancement of this technology indicates that this may be the beginning of a very important phase for education.
Considering that technology and its advancements naturally affects the sport, AJTKD has been innovating and investing in new technologies for the development of its sports and educational activities.