Danilo Malafaia, black belt in Taekwondo, is the Administrative Director at the Jadir Taekwondo Association (AJTKD). He has a background in Business Administration and has always been passionate about sports. Danilo started practicing Taekwondo at AJTKD in 2005, motivated by his father, who is also a martial arts practitioner. He now teaches Taekwondo and has been contributing to the work of AJTKD and to the development of young people through sport for over 10 years.
What's the thing you love the most about your work with AJTKD?
It's very fulfilling to be able to use my passion for Taekwondo to inspire boys and girls in Brazil to believe in themselves and develop the life skills they need to become the leaders of tomorrow.
What's the achievement you're most proud of?
I'm proud that at AJTKD we offer people, especially youth, opportunities for them to develop the skills and knowledge needed to build healthy behaviors that can lead to their successful development. We are always looking to make meaningful differences that can generate real social transformation in the lives of children and young people.
We always work with human development at our core and strive to be ahead of our time, promoting solutions together with the communities where we operate. With the support of partners, volunteers, and communities, we will work towards building new alliances so as to increasingly assist children, youth and families from unprivileged areas by applying the lessons we've learned over the past 20 years.
What was your motivation for collaborating with AJTKD?
When I was a Taekwondo student, I received a lot of encouragement from the AJTKD team to walk the path of good health. My biggest reference in Taekwondo has always been Master Jadir, who encouraged me and believed in my potential, both as an athlete and as a professional. AJTKD develops fantastic and transformative work with concrete results that impact the lives of many people, just as it did with mine.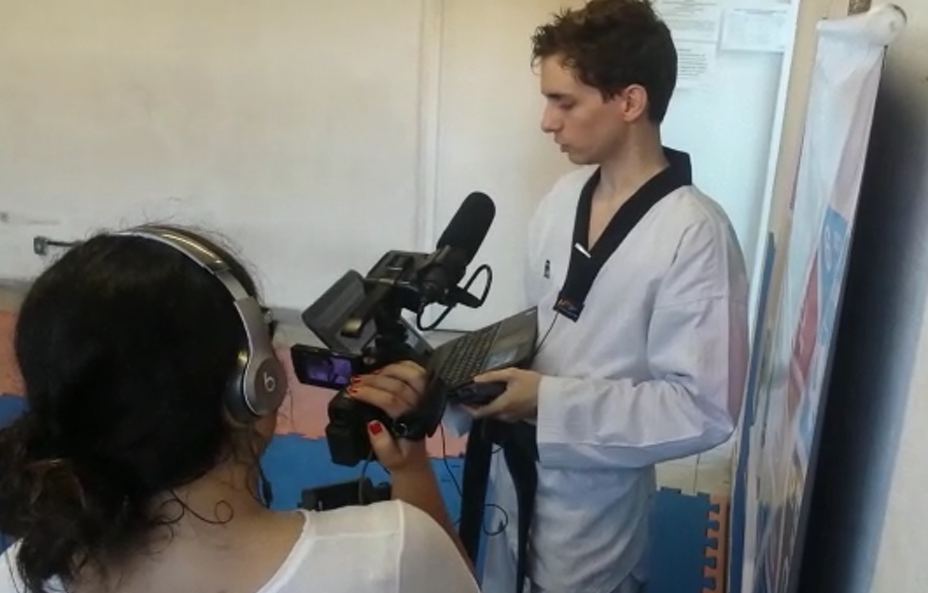 What is your role at AJTKD?
As the Administrative Director, my role is to find the best solutions to administrative challenges by organizing and planning the use of resources and looking for the best results.
I also manage AJTKD's team of over 30 volunteers from 12 different countries. Our team of volunteers is united by a unique culture and delivers quality services. Their knowledge, experience and skills have enabled us to travel a long road with more than two decades of history, building solid relationships and partnerships.
How did AJTKD address the Covid-19 pandemic?
The challenges presented by the Covid-19 pandemic significantly impacted our work and 2020 was a very unusual year for everyone. Carrying out activities remotely and keeping our projects active was one of AJTKD's top priorities during this period.
We created a digital platform with a series of educational videos about physical activity to help children and youth cope with boredom, stress, and lack of physical activity. We also provided online training sessions for our leaders and coaches, offering opportunities for development and professional qualification.
The transformation we've been through over the past year has been broad and profound. We improved existing initiatives and developed new ones together with other national and international organizations. We earned new partners and exchanged experiences with peers from the nonprofit sector and institutions that are also engaged in social transformation.
What are your plans for the future?
We are committed to transform AJTKD into an international reference by adopting best practices and transforming our organizational environment.
We've already taken the first step of this work, which was to assess changes in the management style, with the goal of streamlining our processes, using technology to base our decision making on performance indicators, and aligning our goals with the UN 2030 Agenda. Using the SWOT matrix as a key element of this process, we established new key performance indicators and created an action plan with SMART goals.
We look forward to keeping learning from other organizations and to share our expertise in improving the lives of young people through sport.