By the community, and for the community
For two decades helping children and youth reach their full potential
To welcome, educate, and develop skills in children and youth, so that they can overcome adversities through the power of sport.
This is the story of a boy who wished to give back to the community the support he himself benefitted from while growing up.
Because he was born in a poor neighbourhood, on the outskirts of the city of Rio de Janeiro, Jadir was well aware of the difficulties that other children and young people were going through. Thanks to a local social project, Jadir got to know the sport and, after years of training and dedication, he became a Taekwondo Master.
This experience inspired him to create his own Taekwondo training project, which offered free classes for children and adolescents from poorer communities, with high levels of violence, in the western region of Rio de Janeiro, in the 1980s.
This project served as the basis for the creation of the Jadir Taekwondo Association, with the involvement of parents and educators. It aimed to help prevent drug abuse, to combat violence, and to promote peace, through social, cultural, and sports development.
This is a story that we see being repeated over the years, as trained students become volunteers and help others who are just beginning their journey of transformation. In them we see the recognition of the value and positive impact that this type of action has on an underprivileged community, for its development and dignity.
They are our best testimony and our greatest triumph.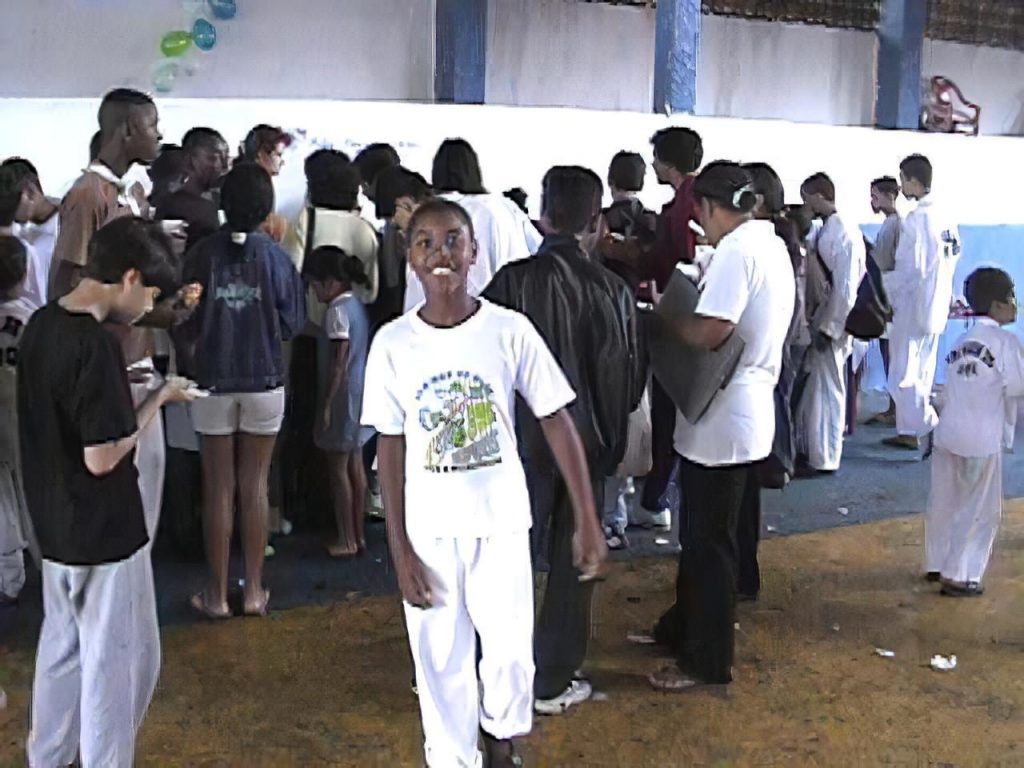 Our early years were focused on promoting equal access to sport for underprivileged children and young people. We launched the Community Taekwondo Project and implemented the Volunteer Program, to attract the collaboration of professionals from Brazil and from abroad.
We quickly expanded our programs to support students and their families by donating tons of food, through the Basic Baskets Program. In the area of drug prevention, we launched the Fight Against Drugs Program. We further initiated a project for women self-defence, and promoted learning success, with the School Reinforcement Program.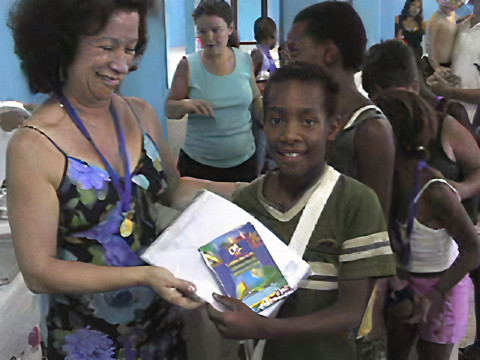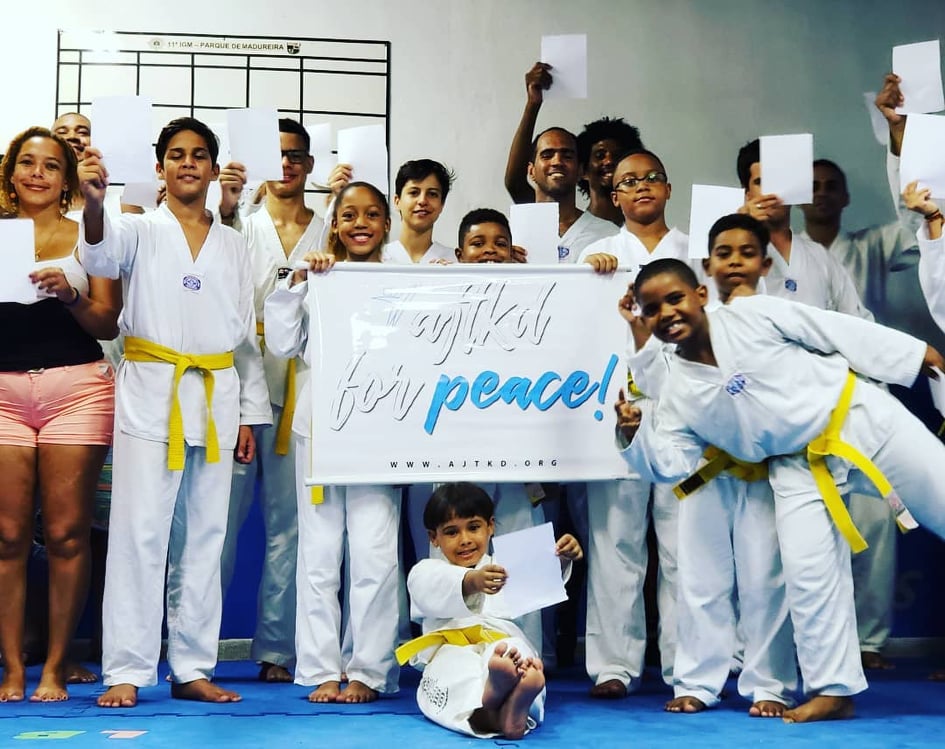 We reinforced activities that promote environmental education, to raise awareness for Sustainability and Environmental Preservation, as well as activities that promote peace, through the development of the AJTKD for Peace campaign and AJTKD Environment Week, thus contributing to the achievement of the UN 2030 Agenda.
We consolidated all areas of action developed since the foundation of AJTKD: the involvement of international professional volunteers, through the international volunteer program; prevention of violence and women empowerment, with the launch of the Fight for Women project; and the promotion of school and sports success of our students, with the Aluno Nota 10 program.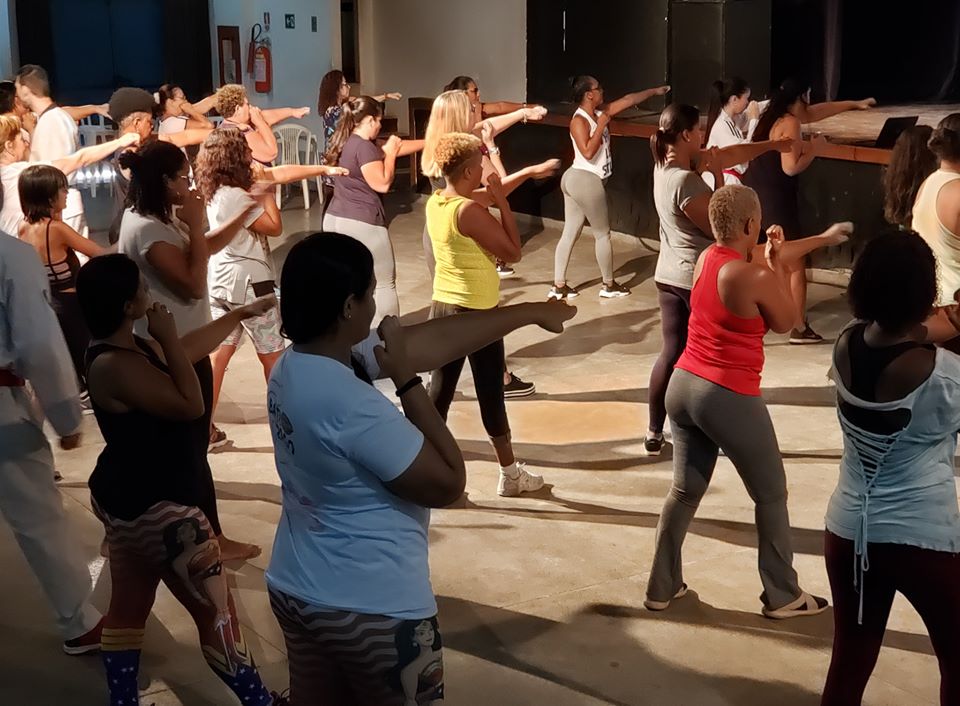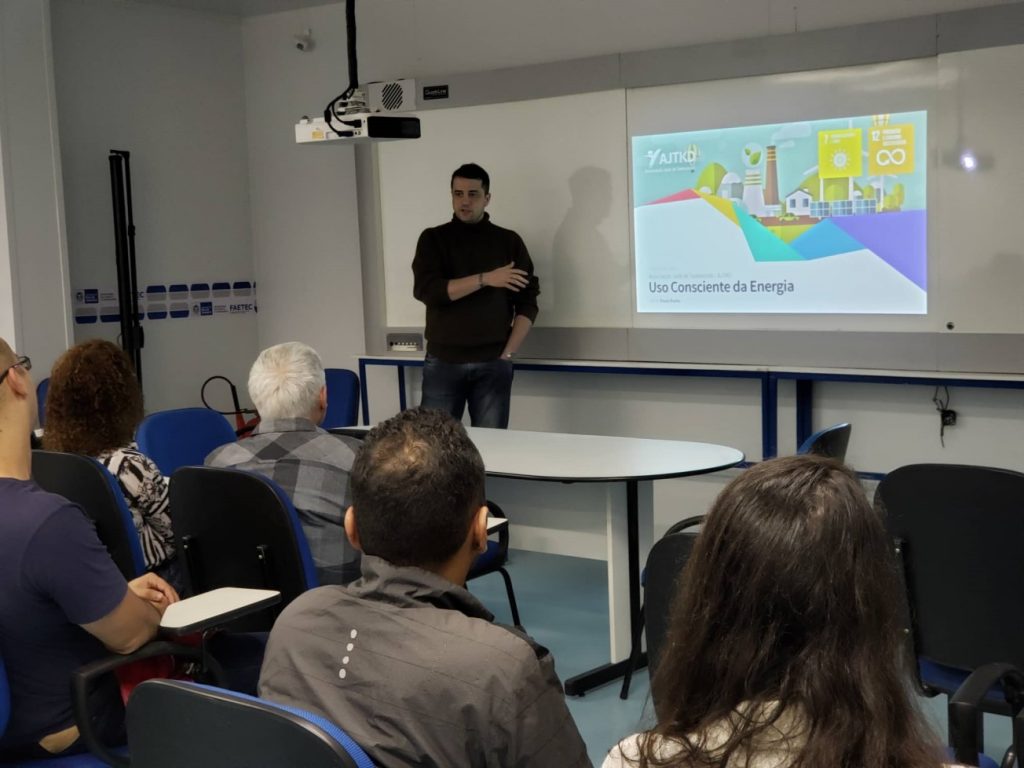 To tackle the restrictions imposed by the Covid-19 pandemic, we launched the AJTKD Digital platform, providing online content for our students, including interactive classes, Virtual Reality (VR) videos, video classes and webinars.
Since its beginning, AJTKD has already supported more than 7,000 children and young people through sport.