Social Inclusion through Sport, an event held as part of the United Nations' 60th Session of the Commission for Social Development in February 2022, was the first event of the Jadir Taekwondo Association (AJTKD) at the United Nations.
Presentations by AJTKD members and volunteers addressed the intersection of sport, social inclusion and empowerment, demonstrating the important role sports play in aiding youth living in deprived areas in Brazil.
The event was a success and counted with a presentation by Master Jadir, AJTKD President, who spoke about his life's experience, how taekwondo has helped him to overcome difficult times, and how this martial art inspired him to help others. He explained that the sport is essential when it comes to his work with children from disadvantaged communities in Brazil. Taekwondo makes them resilient, self-confident and provides them with skills such as leadership, discipline and teamwork.
Paulo Rocha, Professor at Rio de Janeiro State University and AJTKD Vice-President, and Danilo Malafaia, Administrative Director at AJTKD, both shared how they started their journey in AJTKD as taekwondo students. Their life stories and those of the students they teach prove that taekwondo can positively influence someone's life.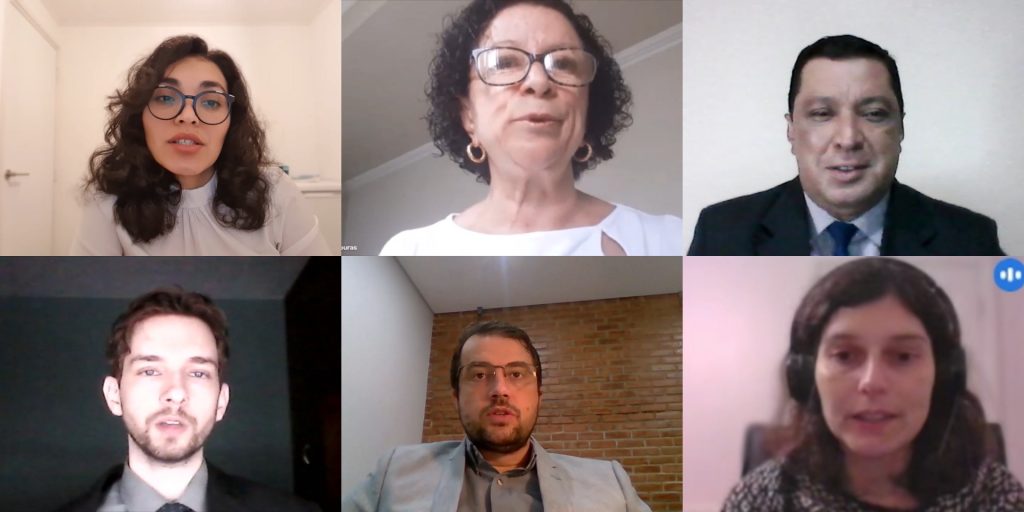 Not all volunteers at the Association are taekwondo masters, but also include professionals such as Candida Couras, the AJTKD's psychologist. As most of the students from the Association are youth from deprived areas in Brazil, Candida's work is very important, not only for the children but also for the parents. "It is important to work with the parents"- she stated. Candida holds separate sessions with parents while their children are in taekwondo lessons.
Myrka Suarez, MSc student in Environmental Science at Wageningen University, addressed how sport contributes to social development and how AJTKD's work aligns with the UN's sustainable development goals.
The interactive event, chaired by Ines Crespo, Research Communications Officer at the University of Edinburgh's Roslin Institute, offered opportunities for the audience to express their views about the value of sport for social inclusion.
"It was a great honor to host an event at the United Nations and share our experience in using sport as a tool for the social inclusion of children and youth".
– Master Jadir