One of the most recurrent problems faced by girls and women in Brazil is violence and abuse. To address this issue, the Jadir Taekwondo Association (AJTKD) developed the Fight For Women project back in 2019, which aims to empower and equip girls and women with self-defense skills, leadership abilities and community involvement.
This year, AJTKD has partnered with Parque Madureira, a public park in Rio de Janeiro, to expand the project's reach and impact. Through this collaboration, the project expects to reach more than 300 girls and women from the Madureira neighborhood and nearby areas, providing them with quality training and support to face the challenges of their daily lives with confidence and resilience.
The project has recently undergone a rebranding exercise, featuring a new logo created through an international campaign involving over 60 professionals from all over the world.
Physical and personal development
The project aims to provide girls and women with the skills and tools they need to protect themselves, develop leadership skills and contribute to their communities. The training is delivered by certified instructors who are trained to work with women of all ages and skill levels.
Fight For Women goes beyond physical training, it also provides workshops focused on building self-esteem, leadership skills and critical thinking. Women taking part in this project also have access to a mentoring program that helps them to build relationships, and provides positive role models and opportunities for personal growth and development.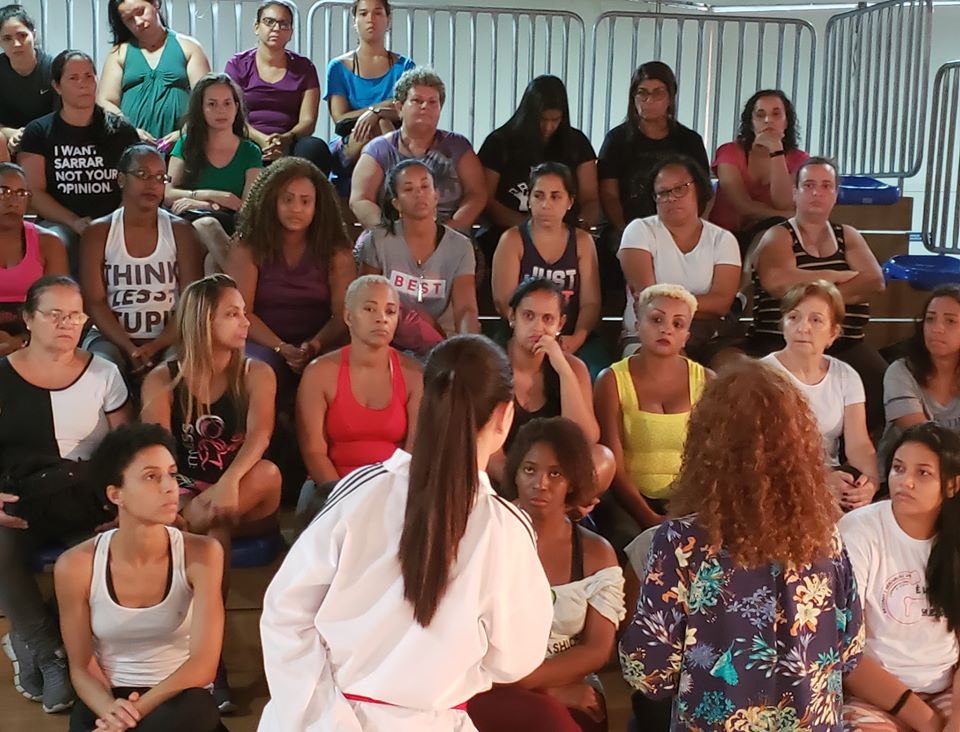 Positive outcomes
Over 100 women have benefited from this AJTKD project and its impact has been significant. Participants have reported increased self-confidence, self-esteem and assertiveness, which has enabled them to assert their rights and contribute to their communities. They have also reported feeling safer and more empowered in their daily lives, reducing their vulnerability to violence and abuse.
The project is a model for empowering women in underprivileged communities. By providing self-defense training, empowerment workshops, outreach events and a mentoring program, the project has enabled girls and women to become more engaged and empowered members of their community.
Gender equality is very important for sustainable development because women play a key role in making decisions that help tackle environmental issues and because research shows that they are often more vulnerable to the impacts of climate change. This project serves as a powerful reminder that empowering women is not just a moral imperative but a crucial step towards achieving sustainable development and gender equality.
One of the training participants said: "You have no idea what this class meant to me. I suffered from abuse several times in the past and it gave me panic attacks, anxiety and depression. It is difficult for me to leave home, even to go to the doctor, but I decided to go to the class and it was marvelous. I got out of the class feeling refreshed, with increased self-esteem and confidence, knowing that I am not the fragile sex and that men are not superior to me. For the first time in a long time, I walked home in peace. Thank you so much!"